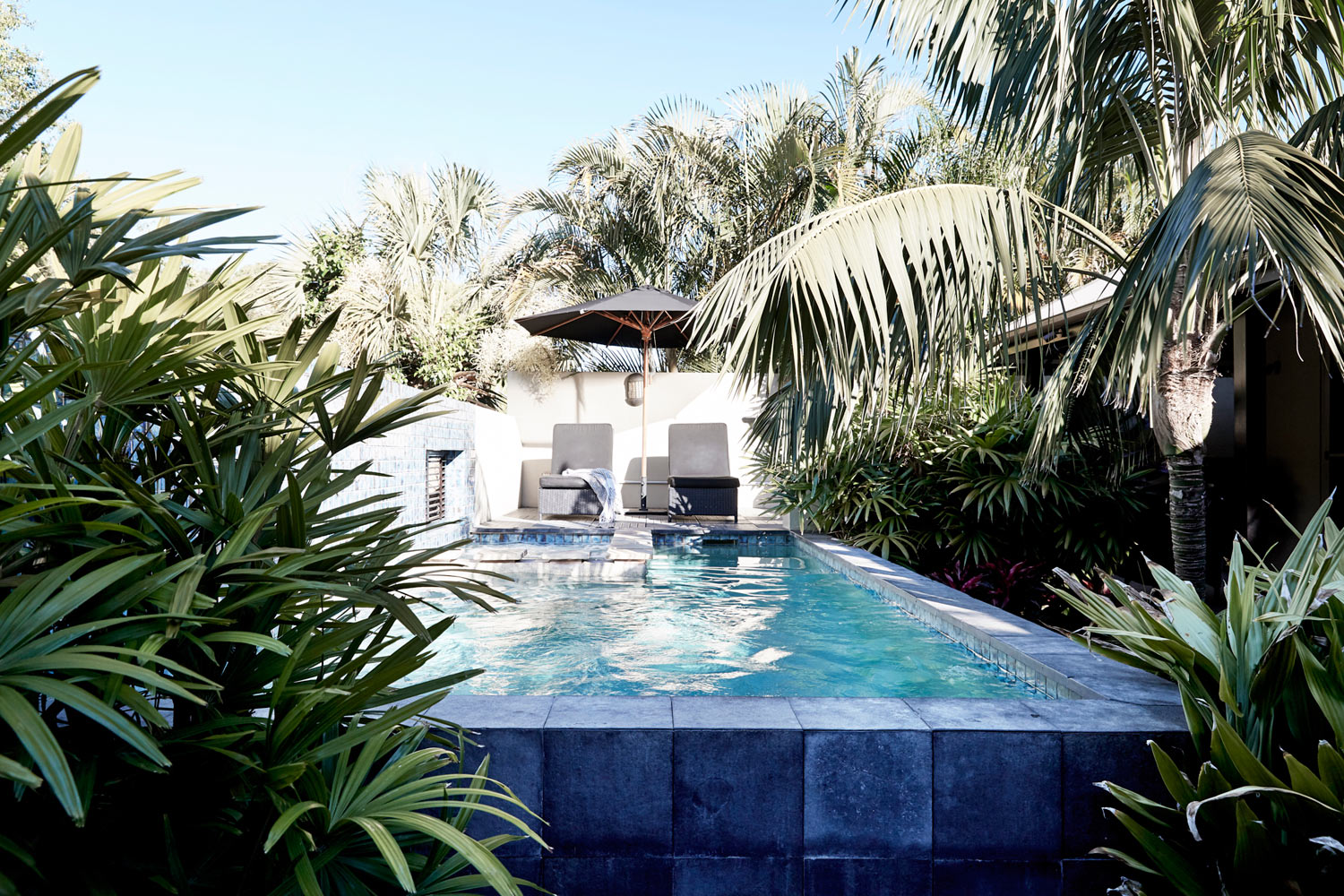 THE VILLAS OF BYRON | TIMELESS LUXURY, CLASSIC BYRON
The Villas of Byron invite each of our guests to revel in their own private oasis. Set against a backdrop of Byron's lush coastal rainforest, The Villas are designed as exclusive compounds, providing our guests with the ultimate interior/exterior accommodation experience.
Everything is arranged with exquisite attention to detail to make our guests feel truly special. From the private internal courtyards with mineral pools, waterfall and heated spa to the plush, textured furnishings, oversized bedrooms, lavish ensuite bathrooms, contemporary galley kitchens and signature additions - like outdoor rain showers and Japanese bidets - The Villas offer everything our guests could possibly desire.
We are dedicated to providing an unparalleled guest experience - please refer to our 'Our Recommended Services' for signature pamper packages, romantic Villa styling, candle-lit dinners prepared by a personal chef, health treatments, breakfast and picnic hampers or mezze platters prepared with fresh produce provided by Byron's renowned local Providores.
Whether you seek romantic retreat, spiritual recharge, professional de-stress or a private family vacation, The Villas open the door into a world far away from the everyday.
The Villas of Byron were the first in the Byron Beach Abodes luxury accommodation portfolio. Each property provides an opportunity for an unforgettable getaway immersed in bespoke sophisticated luxury at every turn. Come and experience it for yourself.